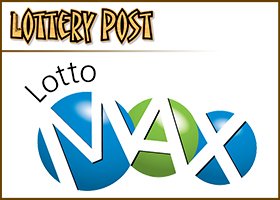 Time is ticking to claim Lotto Max's highest-possible jackpot
By Kate Northrop
Ontario Lottery officials are looking for the winner of a $70 million (US$51.3 million) Lotto Max jackpot, who has just one more month to step forward or risk not receiving their prize.
On Tuesday, the Ontario Lottery released a statement about a "rare occurrence in Canadian lottery history" that concerns a $70 million Lotto Max prize still waiting to be claimed.
The lone ticket to win the game's highest-possible jackpot from the drawing on June 28, 2022 is set to expire on June 28, 2023.
Whoever won the jackpot bought the winning ticket in Scarborough, Ontario. The Lottery does not reveal the specific retailer that sold the winning ticket to ensure integrity in the prize claim process, OLG spokesperson Tony Bitonti told Lottery Post. Instead, the Lottery will wait for the winner to come forward with that information so the Lottery can determine if they are the rightful owner of the ticket.
It's not uncommon for winning ticket holders to wait a few months before coming forward to make the prize claim. Many winners will take adequate time to prepare a team of legal and financial advisors to set themselves up for receiving such a big windfall.
While the Lottery is hopeful that the winner will eventually turn up, Bitonti noted that it is unusual that no one has even scanned the winning ticket yet, something their systems are able to detect, whether through an in-store terminal or on the OLG mobile app. Because of that, the Lottery is considering the possibility that the ticket is lost.
"If [the prize] remains unclaimed, it will be the highest unclaimed prize in Canadian lottery history. We do not want to break that record," Bitonti laughed. "Right now, the highest unclaimed prize is a $15.5 million Lotto Max ticket sold in British Columbia from the August 13, 2021 draw."
The winning numbers for the June 28, 2022 Lotto Max drawing are 8, 19, 22, 41, 42, 46, and 47, with Bonus 10.
The Lottery advises the ticket holder to contact them at 1-800-387-0098 and to check places where one might normally store tickets, such as in clothing pockets, personal accessories, handbags, wallets, vehicle glove compartments, or drawers.
If the jackpot-winning ticket expires after June 28, 2023, the $70 million prize will be returned to players through future bonus games or promotions.
The Lottery emphasized their hopes for the winner to eventually turn up, despite the chance that the ticket may be missing, and expressed that it would be a shame for a prize of this magnitude to go unclaimed.
"The odds against [a large prize going unclaimed] are rare, but the odds of finding this person are also rare," Bitonti explained. "But it could happen."