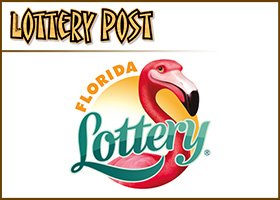 Second win from the same game after player tells Lottery she'll "be back"
By Kate Northrop
CLEMONT, Fla. — A Florida woman won a second-tier prize of $1 million from the same scratch-off game after promising the Florida Lottery that they'll see her again one day.
It's not unheard of for lottery winners to become repeat winners, sometimes winning two or three prizes of varying amounts in different games. Altovise Morris, 41, of Orlando, on the other hand, won two identical prizes of $1 million in the same scratch-off game less than a year apart.
In November 2022, Morris visited Lottery headquarters in Tallahassee to claim a $1 million second-tier prize she won from a ticket in the $50 "500X The Cash" instant game, which she purchased at 7-Eleven on West Colonial Drive in Winter Garden.
"I'll be back!" she told Lottery officials at the time.
Sure enough, Morris returned in January 2023 to claim yet another $1 million prize she won from the same scratch-off game, made more serendipitous by the fact that she had just bought her dream home.
"After closing on my house, I stopped at a Sunoco Foodmart in Clemont, and it happened again," Morris recalled. "I still can't believe this is happening!"
The 7-Eleven in Winter Garden and the Sunoco Foodmart on South U.S. Highway 27 in Clemont each received a $2,000 bonus commission for selling a winning ticket.
For both of her wins, Morris chose to receive each prize as a $820,000 lump sum payment.
The $50 "500X The Cash" game currently offers a top prize of $25 million, the largest prize ever offered in a Florida Lottery scratch-off game and the best odds to become a millionaire, according to the Lottery.
One of the two available $25 million top prizes have been claimed so far. Following Morris' two wins, there are currently 14 out of 160 second-tier prizes of $1 million and 29 out of 300 third-tier prizes of $50,000 remaining in the game, which launched in February 2022.