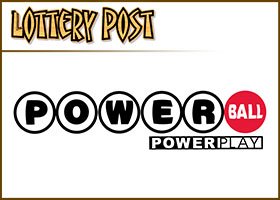 Winner of world's largest lottery jackpot is racking up the properties
By Kate Northrop
Edwin Castro, the winner of the largest lottery prize in history, has once again expanded his real-estate portfolio with the purchase of a $47 million mega mansion in Los Angeles, California.
Not many would ever expect to amass the wealth that Powerball lottery winner Edwin Castro suddenly gained overnight at 31 years old. Having just bought his third California multi-million-dollar mansion, he's putting it to work.
For a whopping $47 million, Castro added another luxurious Los Angeles home to his growing list of assets, sold to him by celebrity realtor Mauricio Umansky.
Sporting seven bedrooms, 11 bathrooms, a koi pond, and a massive infinity pool overlooking a sweeping view of the entire city of LA, this is a compound one might never have to leave.
The home also boasts DJ turntables, a champagne tasting room, a suspended glass walkway, a bar area, a glass-walled wine cellar, and an impressive home theater. The bedrooms are also fitted with walk-in closets, large bathtubs, and sitting areas dubbed "relaxation suites."
The sprawling space and amenities make it the perfect place to throw large parties and host extravagant gatherings.
His other two properties include a Hollywood Hills mansion he bought for $25.5 million and a Japanese-inspired house in his hometown of Altadena he bought for $4 million, just a short drive away from the Mobil gas station where he bought his life-changing Powerball ticket. He has also been seen driving around in a vintage Porsche 911 since the win.
Castro's purchase of his second Bel Air residence was made possible when he won the $2.04 billion Powerball jackpot back in November 2022. Since claiming the prize in February 2023, he's been involved in legal disputes over whether he is the true owner of the lone winning ticket.
The California Lottery has affirmed several times that they awarded the prize to the rightful winner.
Castro's purchases of three separate properties add up to a whopping $76 million — barely a dent in the winnings he took home after taxes. Having chosen the $997.6 million cash option at the time he claimed his prize, he walked away with $628.5 million after required federal tax withholdings.
This summer, a lottery craze swept the nation as the Powerball and Mega Millions multi-state jackpots both surpassed the $1 billion milestone. Now, Powerball is already aiming for another comeback after having officially jumped past the half-billion mark this past weekend.
The Powerball jackpot currently stands at $550 million for the next drawing on Wed., Sept. 13. Tickets are $2 per play and are available in 45 states, plus the District of Columbia, Puerto Rico, and the U.S. Virgin Islands. Drawings currently take place every Monday, Wednesday, and Saturday at 10:59 pm EST.
Lottery website USA Mega publishes the winning Powerball numbers within minutes of each drawing, and also includes detailed information about each drawing, including the official drawing video, number of winners in each prize category, news, and upcoming jackpot amounts.
(Click to display full-size in gallery)
(Click to display full-size in gallery)
(Click to display full-size in gallery)