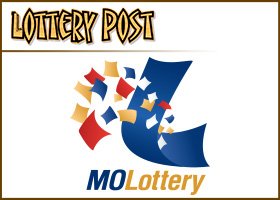 Lottery winner "in shock" from "gift from Heaven"
By Kate Northrop
SPRINGFIELD, Mo. — A Missouri woman who lost her husband says she won a $199,000 Show Me Cash lottery jackpot with numbers inspired by her late spouse.
An anonymous Missouri woman is six figures richer after winning a lottery prize using a special set of numbers with heartfelt meaning.
On Aug. 16, the nameless woman, who remains anonymous under Missouri's laws regarding lottery winner privacy, entered the Missouri Lottery's Show Me Cash drawing.
Show Me Cash is a daily in-state draw game featuring a starting jackpot of $50,000 that grows until someone wins by matching all five drawn numbers.
The day she entered the drawing, the Missouri woman was the one player to match all five numbers — 1, 5, 24, 31, and 36 — and became the sole winner holding a jackpot-winning ticket worth $199,000.
"I lost my husband several years ago and the numbers are all related to him," she told the Lottery.
She had purchased the winning ticket at the Kum & Go gas station convenience store on North National Avenue in Springfield, and with her win, the jackpot reset back its starting amount of $50,000.
"I think I'm still in shock," she added. "It was like a gift from Heaven."
The Show Me Cash jackpot currently stands at $110,000 for the next drawing on Thurs., Sept. 14 at 8:59 pm CT. Tickets cost $1 each, and players may add the EZ Match option to their ticket for an additional $1 per play. EZ Match is an add-on feature that offers players a chance to instantly win prizes ranging from $2 to $500 on the winning numbers in the corresponding draw.
The odds of winning the Show Me Cash jackpot are 1 in 575,757, whereas the odds of winning any prize are 1 in 8.77.