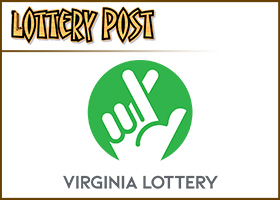 A six-figure prize in one drawing
By Kate Northrop
CHESAPEAKE, Va. — A Virginia man was lucky 24 times in one drawing, with his Pick 4 number combination pulling off a $120,000 win.
It's common for the payout to be larger in Pick 4 drawings that yield number combinations with the same four numbers, but one Virginia man managed to rake in $120,000 all for himself.
Dennis Fears won the top prize in the Virginia Lottery's Pick 4 night drawing on August 25 24 times. Every single ticket held the same four-digit combination of 8-8-8-8.
Matching all Pick 4 winning numbers in exact order with a $1 wager will yield a $5,000 top prize, but Fears ended up walking away with $120,000 in winnings instead.
In total, players across the state won a whopping $8.98 million in the drawing.
Number combinations with the same four digits are often called "quads" and are a popular choice among lottery players, which is why the prize payout is so large.
He purchased all his winning tickets at the 7-Eleven on Portsmouth Boulevard in Chesapeake.
Fears told the Lottery that he doesn't have any immediate plans for his winnings.
The odds of matching all four numbers in a Pick 4 drawing are 1 in 10,000. Players can view a complete list of odds and prize payouts for Pick 4 by visiting the Prizes and Odds page.
Pick 4 drawings take place twice a day, once at 1:59 pm EST and again at 11:00 pm EST. Players may choose their own four numbers or select the Quick Pick (Easy Pick) option to allow the computer to choose numbers for you.
All winning numbers, prizes, and odds are published on Lottery Post's Virginia Lottery Results page right after each drawing.