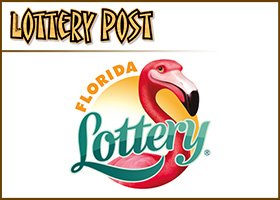 Naples residents Helene and Marcel Imbert were the envy of residents across Florida 13 years ago.

The numbers 3-33-34-40-43-47 landed the lucky couple nearly $12 million in Florida lottery winnings in 1990, propelling them onto the front pages of newspapers statewide.

They looked happy, but restrained in the Associated Press photograph taken as they claimed their proceeds in Tallahassee.

Marcel, 50, held their 2-year-old son. Helene, 24, stood an arm's length away.

The uncomfortable distance between the two has widened significantly in the intervening years.
Now divorced, Marcel and Helene are fighting in Collier Circuit Court over her share of the lottery winnings. From the start, the couple chose to take installments of an estimated $580,000 a year for 20 years.
Helene's attorney, David McElrath, sent a letter to the Florida Lottery asking that no more winnings be disbursed to Marcel Imbert, who has been receiving the proceeds annually. Marcel gives Helene $60,000 a year, as the two agreed, and keeps the rest.

The Florida Lottery is now refusing to issue any more payments until they hear from a representative of the courts.

A hearing on the issue was slated for Thursday in Circuit Judge Ted Brousseau's courtroom, but is being rescheduled.

Helene, now 37, said Marcel convinced her when they got divorced in 1997, that it was cheaper to use one divorce lawyer, instead of two. She said she thought the $60,000 annual payments she agreed to were her share of the annual interest on the lottery winnings. The principal was building up in a trust, she thought.

After initially seeking counsel from Naples attorney Jean Rawson, Helene said she agreed not to be represented in the divorce settlement. She said her English was poor and Marcel would translate for her anyway.

"Too bad for her that I didn't," Rawson said. "She came in for a consultation and I never saw her again."

Naples attorney Vicki Ho, who represented Marcel in the divorce and now represents him in the lottery dispute, said Helene wasn't represented at the signing of the divorce settlement.

Ho said Helene got $60,000 a year because that is exactly what she asked for.

"Helene requested the settlement and the division of proceeds and she received what she requested. The divorce was settled in 1997. This is a private matter between two parties. It should remain private," she said.

Marcel, now 63, has custody of the three children. Helene left the children with Marcel because she wanted to go to Hollywood to become an actress, Ho said.

Helene admits that for one year, she moved to Hollywood to find an agent, join the Screen Actors Guild and continue taking modeling and acting lessons. But she moved back to Naples upon realizing that her chances of becoming an actress weren't good.

"I was naive," Helene said, adding that the list of French actresses who were ahead of her in Hollywood was long.

She returned to Naples, where she has worked as a floral arranger and a driver for Airborne Express, to be near her children, she said. She hopes to begin a new job Monday with Pelican Bay Transportation, driving seniors to doctor appointments and such.

Helene hired McElrath to fight for the portion of the lottery winnings that she said are hers. McElrath said the principal was never addressed in the divorce settlement and Helene never intended to give it up.

"It's common sense. Why would someone give millions of dollars away?" he asks.

Helene wants to know how much money is in the trust.

Ho said there is no money in the trust it was set up merely to distribute the funds.

Marcel, who lives in a $1 million house on Vanderbilt Beach, according to Collier County property records, spends the money providing for the three children, who attend an exclusive local private school.

The story of how the couple's lives turned out so badly after winning the lottery is a story about anything but good luck.

"Marcel is not a bad guy," Ho said. "There are no bad guys here."

His side

Marcel said his 24-year-old wife became star struck after winning the lottery. She started taking acting and modeling lessons in Naples. She did some acting work around the state. Then periodically she flew to Los Angeles for acting jobs.

Marcel said he was devastated when Helene asked him for a divorce and moved to Los Angeles full time in 1996, leaving him with three children ages 3, 5 and 9.

"I was 57 years old and she was in Hollywood trying to be a celebrity," he said. "It was time for me to be relaxing and then this."

Marcel, who is from Morocco, had been a dental supplier in Africa. He met and married Helene, who was from the Ivory Coast, when he was 44 and she was 19. The couple built a home in Naples in 1988, and moved here full time.

"I had a lot of money when we moved here," Marcel said.

He bought some commercial property he leases in North Naples and sold his dental supply business in Africa. He was semi-retired, with a dental supply business in Naples, when the couple won the lottery.

He said they didn't live much differently after winning the lottery than they did before.

"Then my wife started to be attracted by movies and modeling and she started looking for people who could give her movies to do," he said.

"My wife became crazy to be an actress and wanted a divorce," he said. "I did everything I could to keep my wife here, mostly because of the kids. I didn't want my kids to have no mother. But she asked for a divorce and she got a divorce. We all agreed on this and then she left."

Marcel said Helene had two divorce attorneys, but neither would confirm their involvement when contacted for comment.

Marcel believes the divorce settlement is fair.

"I think it is very fair. The money she gets is tax free. I have to pay the IRS the money. When I receive the money, I have to pay 38 percent. I give her $60,000 and then I use the rest to live. It's as simple as that."

Marcel wasn't happy there would be a newspaper story about the lottery winners' luck gone bad.

"I am a respectable man. I know a lot of people. I have a lot of friends. We come from Europe and we are more secretive there," he said. "Here, you put everything on the table and in the newspaper. I have to tell you that this stuff is none of your business. I am telling you my story, because I want to say my side."

Her side

Helene, who contacted the Daily News, also became reluctant to talk. She didn't want her name, or Marcel's name, published.

Helene, who has since changed her name to Helene Dinand, remembers winning the lottery as though it were yesterday.
The jackpot had reached $58 million on April 7, 1990. Helene and a friend of Marcel's went to the Publix at the Pavilion Shopping Center in North Naples that Saturday night to buy tickets.
She was the first in line and she purchased 10.

When they got back home, Helene wrote on a single piece of paper, all 10 sets of six numbers. Then she signed the back of each ticket.

"When the numbers came out, I had the paper with me. But the numbers did not come out in the same order. When I looked at the first line, I was circling the numbers," she said in a French accent. "When I got to the sdventh line, I circled one number, then circled the second and the third. I looked for the fourth, the fifth, and the sixth. I had a kind of ball of fire in my chest. I was speechless. But I didn't pass out."

"They were looking at me and I took a few seconds. They saw I didn't circle the three other numbers. Then I said, 'I won.' They said, 'No, come on.' Marcel grabbed the paper and he said, 'Yeah, she won.' We all stood up and Marcel said, 'Where are the tickets?' I was already a zombie. We were all speaking French. I felt this fire on my chest. I could barely breathe.

"We walked into the kitchen and he grabbed it away and that was the last time I saw the ticket."

Marcel then called some friends to find out whether they had the correct lottery numbers, she said.

The friends confirmed the numbers were right.

Marcel then talked to Helene about the money.

"That night about midnight he said, 'You know, Helene. You can have anything you want within limits. A nice car and you can buy a lot of things.' I was very naive. I said, 'Can I have a Porsche?' But he said, 'What? You are 24 years old. What will you get when you are 40?' "

They got an attorney and within days had a trust drawn up.

Helene got a red Mazda Miata.

Helene said acting later became a hobby for her and she was told she was good, so she pursued it more and more.

By then the couple had two more children and an older woman who cared for them as a nanny. The woman loved the children, Helene said.

Helene said the children felt safe with the nanny. So when she left for Los Angeles, she felt her children were safe and happy.

"I do not feel like I am a bad mother and I do not feel I abandoned my children," she said.

What happens now?

Ho said Helene wrote a letter in French spelling out exactly what she wanted in the divorce.

Marcel insisted Helene take a condo the couple owned at Wiggins Bay Marina, which she did.

Helene recently sold the condo to build a home in Golden Gate Estates on 5 acres.

Ho said Helene stated in the letter that she didn't want any part of the estate, condo or house, "only my personal effects."

She said she did not want to pay child support or alimony. But in 2009, if she had enough money, she was willing to pay child support and alimony. She also wanted the right to visit the children whenever she chose.

Helene said she walked away because she is not a fighter and because Marcel was so much stronger and wiser than she.

"If I was strong like I am now, I would have fought. But I didn't feel well. It's like I had a nervous breakdown," she said.

Marcel said: "For seven years it was fine. And now, suddenly, I don't know what's behind it, but she wants more money. That's the key. Everything turns on that. She wants more money."

Helene said she is not fighting to get the children back.

"They are happy with him. They are not happy with me. I don't have the same life. No Jet Skis. No computer games. No pool. I cannot afford to give them those things."

Ho said Marcel has raised the children, provided for them and done a fine job. Helene walked away and now wants to change the rules.

"She was happy with the agreement," Ho said, and Marcel felt she wouldn't come back and try to overturn the agreement."

Helene said she isn't the naive person she once was and she wants to know:

"Where is my money?"