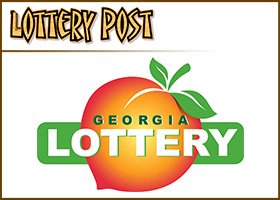 New Tennessee lottery chief says rising college costs are a problem
Rebecca Paul, Tennessee's new lottery chief executive officer yesterday denied leaving the same position in Georgia because of problems with the Peach State's lottery scholarship program.
She also said the problem with the HOPE scholarship program in Georgia is escalating college costs, which are growing faster than lottery revenue even though that revenue has climbed 136% in the past 10 years from $1.1 billion a year to $2.6 billion.
Paul will begin her new job by Oct. 1. She said she plans to quickly hire six to eight people who have intimate knowledge of lottery operations. She said dventually she expects to have a staff of more than 300, most of them Tennesseans.
''If you are playing a football game, you would probably not want your quarterback, running back and center having never played football a day in their lives,'' she said.
''There are a handful of key positions that are crucial to have lottery experience.''
Paul said she has started interviews with candidates for human resource director and has been working with the board's attorneys on requests for proposals that will be issued to lottery vendors eager to provide equipment and services to the Tennessee lottery.
''The (requests for proposals) will go out very quickly,'' Paul said. ''We would like to award them by Thanksgiving so we have to get them out almost immediately to do that.''
Paul, accompanied by lottery board member Clair Tucker of Nashville, answered a wide range of questions during a news conference with statehouse reporters. Several questioned her about the compensation package she will receive when she moves here.
Her compensation package in Georgia, counting base and incentive pay, was $500,000 for the fiscal year ending June 30. Here she could make $752,500, if she meets incentive goals.
Tucker said the amount of revenue the lottery will yield in one day will more than pay Paul's salary.
''If you look at the base salary ($350,000), if you quiz any number of professional recruiting firms, it is customary to offer someone 20%-25% over what they are currently making to entice them to go to another job,'' she said.
Paul took issue with suggestions that she was leaving Georgia because the Georgia lottery soon may not be able to fund the state's HOPE scholarship program fully.
The lottery has done its part, she says, but the problem results from higher tuition and mandatory fees at Georgia colleges and universities.
''Georgia lottery sales have grown from $1.1 billion to $2.6 billion'' in the past 10 years, Paul said. That is an average yearly growth of more than 13%.
Paul also answered questions raised by lottery opponents regarding gambling by minors and gambling addiction.
Although gambling by minors is growing, few play the lottery, she said. Instead, they play poker and bet on sports on the Internet.
Paul said the things needed for gambling to be addictive are not inherent in a lottery. For one thing, gamblers don't like the odds of one in 130 million of winning one of the big multistate lotteries.
''The gambler likes better odds than we offer,'' she said.