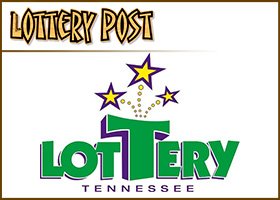 It's only in hindsight that critics of Rebecca Paul's lottery startups give her credit
Rebecca Paul's admirers outnumber her critics by a long shot in Georgia's capital city.
But the critics were hot when Paul was starting the state's lottery in 1993. Ten years later, Tennessee has hired her to do the same thing for up to $752,500 a year.
Georgia's lottery drew close scrutiny from state lawmakers and federal prosecutors after awarding a key startup contract to a vendor whose bid was millions of dollars a year higher than that of the competition, which accused Paul of bias.
A few years earlier, Paul had been fired as Florida's lottery director by a new governor who didn't appreciate how she spent money and marketed the lottery.
Neither controversy seems to have damaged Paul in the long run, and her detractors from those years are now quick to say how effective she's been. Denny Bottorff, chairman of the Tennessee lottery commission, said the board was aware of the episodes before hiring Paul and wasn't concerned about them.
Yet the controversies help paint a fuller picture of a woman whom Tennessee officials have presented as a seemingly flawless lottery executive. They also could be instructive to Tennessee officials who will be charged with overseeing Paul and the lottery board, which will rely on her expertise.
Matt Towery, a former Georgia legislator who was harshly critical of that state's lottery startup, praised Paul's record and skills, especially as a "brilliant" marketer. But he urged Tennessee lawmakers to take their oversight responsibilities seriously as lottery boosters push for the earliest possible rollout.
"You don't want to make the mistake Georgia (legislators) made of waiting until so many things appear to have been decided," Towery said in an interview in the Atlanta offices of his polling firm, InsiderAdvantage.
"We didn't know how successful the lottery would be. It's 10 years later, and it's been a smashing success. But I do think Tennessee can learn from the mistakes we had in terms of process."
A controversial contract
When Georgia lottery officials requested proposals for a contract to run online games games in which players choose numbers for a future drawing two companies responded. GTECH of West Greenwich, R.I., offered to do the job for 3.4% of gross ticket sales; New Jersey-based Automated Wagering International asked for 2.25%.
Paul negotiated with GTECH, and the company subsequently lowered its bid to 2.99% of sales. Paul told The Tennessean that she talked to GTECH about reducing its bid "to save money for scholarships."
But even after the negotiations, GTECH's services looked to cost up to $6 million a year more than AWI's, based on sales projections.
GTECH got the deal, however, as lottery board members explained that they were more confident in the company's ability to start the games on time, which they said would make up part of the difference in cost.
AWI officials said they were never asked if they could meet the same deadline. They protested the decision, claiming Paul was biased.
Paul had told lottery employees who were evaluating the bids of problems with AWI's performance in Florida when she worked there, The Atlanta Journal-Constitution reported. But Florida's lottery renewed its contract with AWI in 1992, two years after Paul was fired.
During a hearing on the protest, AWI attorney Richard Sinkfield produced notes that showed Paul had said in a meeting with GTECH that the "huge difference" in the bids "needs to be addressed and justified."
Jack P. Etheridge, a former judge who heard the protest, said the lottery's decision to go with GTECH was appropriate.
He ruled in May 1993 that the quasi-governmental Georgia Lottery Corp. could hire a higher bidder if that vendor offered "a decidedly better product given the relevant specifications."
A Fulton County Superior Court judge upheld the ruling a year later, and AWI dropped the case.
Sinkfield said a confidentiality agreement prdvented him from talking about the case now.
Dave Garrett, an Atlanta-area developer who was the lottery board's first chairman and recently rejoined the board, said last month that AWI's later troubles proved the board had acted responsibly.
Arizona's lottery canceled its contract with AWI in 1996 because thousands of computer terminals failed.
But Towery, a Republican, wasn't convinced that GTECH was superior to AWI. He held hearings and called for a special legislative session, which then-Gov. Zell Miller, a Democrat and strong lottery advocate, declined to call.
Towery said he didn't understand why lottery officials allowed AWI to bid for the contract if they didn't feel the company could handle the work. He stressed that he never thought Paul was dishonest.
"I just didn't think it was a good business deal," he said.
A federal investigation
The U.S. attorney's office in Atlanta noticed the GTECH contract, too. As federal grand juries looked into the company's activities in New Jersey and Maryland, FBI agents gathered materials from Georgia's lottery headquarters about a month after the decision, the Journal-Constitution reported.
The Atlanta newspaper also reported in February 1994 that Paul once attended the Kentucky Derby with J. David Smith, a GTECH executive who later represented the company in negotiations with Georgia lottery officials.
Paul also had written a letter to Colorado officials that attested to Smith's good character.
Smith was convicted in New Jersey in 1996 of receiving kickbacks from a consulting firm in exchange for lobbying contracts. He was sentenced to five years and three months in prison in 1998.
After learning of Paul's ties to Smith, some Georgia Republicans called for her resignation. Paul actually was chairwoman of the Illinois Republican Party before she was appointed director of Illinois' lottery in 1985. But she came to Georgia during Miller's first term as governor, and the Democrat would be up for re-election in 1994. His office labeled the demands for Paul's resignation "politics."
The federal investigation in Georgia ended in 1996 with no indictments. Kent Alexander, the U.S. attorney who inherited the probe when he was appointed in 1994, said prosecutors found nothing to call Paul's ethics into question.
Paul said recently that she was unaware of the investigation.
After 18 years of running lotteries, Paul said, she knows people with every lottery vendor, not just GTECH.
But she said she had never served on a committee that evaluated lottery vendors' bids, and that she didn't plan to start now.
Staff members and consultants have evaluated bids and made recommendations to the lottery board.
Bottorff said he wasn't worried about Paul's influencing her staff.
In the end, various Georgia observers said, GTECH kept its promises.
It received a five-year contract extension in 1997, then won a seven-year renewal through competitive bidding last year. Each contract cost Georgia a smaller percentage of gross sales than the previous one.
"We have a 10-year record of integrity," Garrett said. "That doesn't mean everyone who applied for a contract left happy."
Fired in Florida
A few yea