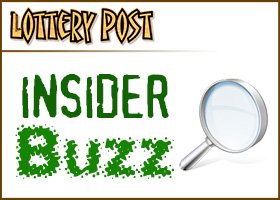 20 states won't be getting millions of dollars in new revenue from a high-jackpot lottery after plans for the proposed international game collapsed amid a protest of U.S. military action in Iraq.
The states were working toward the development of a lotto-style game that would have allowed 350 million residents scattered throughout the United States, Canada, Central America, Europe and Australia to compete for prizes that could have reached a total of $1 billion in a single drawing.
But negotiations among the 40 lottery partners who had signed a letter of intent fizzled after the United States invaded Iraq in March, Edward J. Stanek, chairman of the International Lottery Alliance and head of the Iowa lottery, said yesterday.
"We were within a month of signing a contract with a deadline that was mutually set. A game had been designed," Stanek said. "Within days [of the Iraqi invasion], four of the countries in Europe pulled back from the project, and said they were not in a position to move forward with it, and were indefinitely postponing their participation."
Stanek said he was told privately that the U.S. role in Iraq was the cause. "It would be highly coincidental if there was anything else involved," he said, declining to name the four countries because their participation in the project had not been made public previously.
With four of eight European nations out, other jurisdictions worried that U.S. players would dominate the winnings, he said. In short order, 2 1/2 years of planning came to a halt.
For Maryland, the collapse of the partnership means the disappearance of up to $6 million in revenue for the current budget year, which runs through June 30, and $25 million during a full 12 months of operations.
The state is looking at alternatives to pick up the slack, said Maryland Lottery Director Buddy Roogow. And talks continue for a new domestic multistate game with jackpots that would exceed those of the existing Powerball or Mega Millions.
"From my point of view, good riddance," Roogow said. "We are not operating a United Nations with our lottery games."
Maryland is scheduled to unveil in several weeks a new lottery game called Instant Win, which combines elements of scratch-off tickets and a drawing, Roogow said. Officials are still projecting year-over-year sales growth, he said.
As gambling becomes an increasingly important component of government budgets, Maryland and other state lotteries are constantly seeking fresh games to keep sales high. The state lottery is expected to contribute $450 million to the state's $10 billion operating budget in the current fiscal year, trailing only income and sales taxes in importance.
An international game would have offered the novelty of competition among players in far-off lands and the promise of huge jackpots reaching into the hundreds of millions of dollars.
Projections showed that a 16-week rollover of the proposed international game - tentatively called Superpool - would have generated a prize package totaling $1 billion. In the United States, the jackpot would have been capped at $400 million, with the rest of the money distributed to lower prizes.
The largest lottery jackpot in North American history was $363 million in May 2002, offered by the multistate Big Game, since renamed Mega Millions.
Without the multinational game, states are seeking other innovations. New Hampshire, for example, launched a new product with Vermont and Maine called Heads or Tails, said Rick Wisler, executive director of the New Hampshire Sweepstakes Commission.
"That game more than made up that loss," Wisler said. "We're fine. We're right on keel."
Wisler and others said they still hold out some hope for an international game in the future.