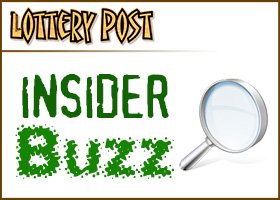 Indiana's hopes of joining an international lottery -- boasting prizes as big as $500 million -- have become a casualty of war.
Indiana was one of about 30 states and several foreign nations jockeying to organize the international game, which was expected to begin this year with one drawing each week.
But talks of the game have stalled because several European nations have withdrawn, citing concerns about U.S. involvement in the Iraq war, Hoosier Lottery Director Jack Ross said.
"They felt they couldn't get involved in an international game when they were seriously in conflict with (U.S.) military policy," said Ed Stanek, chief executive officer of the Iowa Lottery Authority and chairman of the international game group.
"We were just about to put the train on the rails when this all occurred."
Indiana's General Assembly voted in 2002 to let the state join an international lottery. With top prizes expected to be twice as large as Powerball jackpots, organizers expected that ticket sales would skyrocket, Ross said.
But after the eight European nations backed out of the game, Australia and several other countries also decided not to participate, Stanek and Ross said. Other nations thought there could be a disproportionate prize distribution to U.S. players because so many of the tickets would be bought in the United States, Stanek said.
"They felt it was important to have Europe in it. Some felt that if this is going to be a world lottery game, it ought to be more than English-speaking countries," Ross said.
Ross questioned whether the market for the multinational game still exists. Euro Millions, a European lottery game played in Great Britain, France and Spain, was launched in February.
But Stanek is still optimistic and said his group would continue to pursue an international lottery.
"We haven't given up on the idea," he said.
Officials at the Multi-State Lottery Association, which would have operated the game, declined to comment on its status.