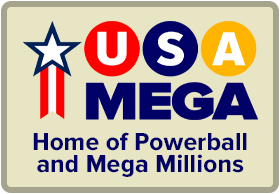 The time is now 11:01 pm
You last visited
September 29, 2022, 10:08 pm
All times shown are
Eastern Time (GMT-5:00)
September 16 is the 259th day of the year (260th in leap years) in the Gregorian calendar. 106 days remain until the end of the year.
Lottery News On This Day
2022

2021

2020

2016

2015

2014

2014

2012

2011

2011

2010

2009

2006

2006

2006

2005

2005

2005

2004

2004

2004

2003

2003

2003
Top 25 Lottery Jackpots On This Day
1.

$460.6 Million

Draw Date
Sep 18, 2021

2.

$405 Million

Draw Date
Sep 17, 2021

3.

$399.4 Million

Draw Date
Sep 18, 2013

4.€273.01 Million


US$273.42 Million

Draw Date
Sep 17, 2022

5.

$258 Million

Draw Date
Sep 16, 2005

6.

$256 Million

Draw Date
Sep 16, 2022

7.

$252 Million

Draw Date
Sep 18, 2018

8.

$246.8 Million

Draw Date
Sep 17, 2016

9.

$228 Million

Draw Date
Sep 17, 2022

10.

$192 Million

Draw Date
Sep 17, 2019

11.€173 Million


US$191.11 Million

Draw Date
Sep 17, 2019

12.

$185 Million

Draw Date
Sep 16, 2015

13.

$171 Million

Draw Date
Sep 17, 2014

14.€139 Million


US$166.65 Million

Draw Date
Sep 19, 2017

15.

$163 Million

Draw Date
Sep 19, 2018

16.€160 Million


US$159.92 Million

Draw Date
Sep 16, 2022

17.€141.56 Million


US$157.93 Million

Draw Date
Sep 17, 2016

18.

$157 Million

Draw Date
Sep 16, 2006

19.

$149 Million

Draw Date
Sep 19, 2012

20.€100 Million


US$147.08 Million

Draw Date
Sep 18, 2009

21.

$136 Million

Draw Date
Sep 17, 2008

22.

$133.2 Million

Draw Date
Sep 16, 2017

23.

$133 Million

Draw Date
Sep 16, 2016

24.

$130 Million

Draw Date
Sep 17, 2013

25.

$112 Million

Draw Date
Sep 18, 2010
Lottery Post Member Birthdays On This Day
1986

Tuesday, Sep 16, 1986
36 years old

1986

Tuesday, Sep 16, 1986
36 years old

1985

Monday, Sep 16, 1985
37 years old

1983

Friday, Sep 16, 1983
39 years old

1962

Sunday, Sep 16, 1962
60 years old

1957

Monday, Sep 16, 1957
65 years old

(year not provided)

(year not provided)

(year not provided)

(year not provided)

(year not provided)

(year not provided)
Worldwide Events On This Day
2021

A 6.0 Mw earthquake struck Lu County, China's southwestern province of Sichuan, killing three and injuring more than 88.

2019

Five months before the COVID-19 stock market crash, an overnight spike in lending rates in the United States prompts the Federal Reserve to conduct operations in the repo market.

2015

A 8.3 Mw earthquake struck the Chilean city of Illapel, killing 15 people, injuring at least 34, leaving at least six missing, and causing extensive damage. One person also died in Argentina.

2014

The Islamic State of Iraq and the Levant launches its Kobani offensive against Syrian-Kurdish forces.

2013

A gunman kills twelve people at the Washington Navy Yard.

2007

One-Two-GO Airlines Flight 269 carrying 128 crew and passengers crashes in Thailand killing 89 people.

2007

Security guards working for Blackwater Worldwide shoot and kill 17 Iraqis in Nisour Square, Baghdad.

2005

The Camorra organized crime boss Paolo Di Lauro is arrested in Naples, Italy.

2004

Hurricane Ivan makes landfall in Gulf Shores, Alabama as a Category 3 hurricane.

1994

The British government lifts the broadcasting ban imposed against members of Sinn Féin and Irish paramilitary groups in 1988.

1992

The trial of the deposed Panamanian dictator Manuel Noriega ends in the United States with a 40-year sentence for drug trafficking and money laundering.

1992

Black Wednesday: The British pound is forced out of the European Exchange Rate Mechanism by currency speculators and is forced to devalue against the German mark.

1990

The railroad between the People's Republic of China and Kazakhstan is completed at Dostyk, adding a sizable link to the concept of the Eurasian Land Bridge.

1987

The Montreal Protocol is signed to protect the ozone layer from depletion.

1982

Lebanon War: The Sabra and Shatila massacre in Lebanon takes place.

1979

Eight people escape from East Germany to the west in a homemade hot air balloon.

1978

The 7.4 Mw Tabas earthquake affects the city of Tabas, Iran with a maximum Mercalli intensity of IX (Violent). At least 15,000 people are killed.

1976

Armenian champion swimmer Shavarsh Karapetyan saves 20 people from a trolleybus that had fallen into a Yerevan reservoir.

1975

Papua New Guinea gains independence from Australia.

1975

Cape Verde, Mozambique, and São Tomé and Príncipe join the United Nations.

1975

The first prototype of the Mikoyan MiG-31 interceptor makes its maiden flight.

1970

King Hussein of Jordan declares war against the Palestine Liberation Organization, the conflict came to be known as Black September.

1966

The Metropolitan Opera House opens at Lincoln Center in New York City with the world premiere of Samuel Barber's opera Antony and Cleopatra.

1963

Malaysia is formed from the Federation of Malaya, Singapore, North Borneo (Sabah) and Sarawak. However, Singapore is soon expelled from this new country.

1961

The United States National Hurricane Research Project drops eight cylinders of silver iodide into the eyewall of Hurricane Esther. Wind speed reduces by 10%, giving rise to Project Stormfury.

1961

Typhoon Nancy, with possibly the strongest winds ever measured in a tropical cyclone, makes landfall in Osaka, Japan, killing 173 people.

1961

Pakistan establishes its Space and Upper Atmosphere Research Commission with Abdus Salam as its head.

1959

The first successful photocopier, the Xerox 914, is introduced in a demonstration on live television from New York City.

1956

TCN-9 Sydney is the first Australian television station to commence regular broadcasts.

1955

The military coup to unseat President Juan Perón of Argentina is launched at midnight.

1955

A Soviet Zulu-class submarine becomes the first to launch a ballistic missile.

1945

World War II: The Japanese occupation of Hong Kong comes to an end.

1943

World War II: The German Tenth Army reports that it can no longer contain the Allied bridgehead around Salerno.

1940

World War II: Italian troops conquer Sidi Barrani.

1920

The Wall Street bombing: A bomb in a horse wagon explodes in front of the J. P. Morgan building in New York City killing 38 and injuring 400.

1914

World War I: The Siege of Przemyśl (present-day Poland) begins.

1908

The General Motors Corporation is founded.

1893

Settlers make a land run for prime land in the Cherokee Strip in Oklahoma.

1880

The Cornell Daily Sun prints its first issue in Ithaca, New York. The Sun is the United States' oldest, continuously-independent college daily.

1863

Robert College, in Istanbul, the first American educational institution outside the United States, is founded by Christopher Robert, an American philanthropist.

1822

French physicist Augustin-Jean Fresnel, in a "note" read to the Academy of Sciences, reports a direct refraction experiment verifying David Brewster's hypothesis that photoelasticity (as we now call it) is stress-induced birefringence.

1810

With the Grito de Dolores, Father Miguel Hidalgo begins Mexico's fight for independence from Spain.

1779

American Revolutionary War: The Franco-American Siege of Savannah begins.

1776

American Revolutionary War: The Battle of Harlem Heights is fought.

1732

In Campo Maior, Portugal, a storm hits the Armory and a violent explosion ensues, killing two-thirds of its inhabitants.

1701

James Francis Edward Stuart, sometimes called the "Old Pretender", becomes the Jacobite claimant to the thrones of England and Scotland.

1620

A determined band of 35 religious dissenters - Pilgrims set sail for Virginia from Plymouth, England in the Mayflower, jubilant at the prospect of practicing their unorthodox brand of worship in the New World.

1400

Owain Glyndŵr is declared Prince of Wales by his followers.

681

Pope Honorius I is posthumously excommunicated by the Sixth Ecumenical Council.
Births On This Day
1994

1993

1992

1992

1992

1991

1991

1991

1989

1989

1989

1989

1988

1987

1987

1987

1987

1987

1986

1986

1985

1984

1984

1984

1983

1983

1983

1983

1983

1983

1982

1982

1982

1982

1981

1981

1981

1980

1980

1979

1979

1978

1978

1978

1978

1977

1977

1976

1976

1976

1975

1975

1974

1974

1974

1974

1973

1973

1973

1973

1972

1972

1972

1971

1971

1971

1971

1971

1970

1969

1969

1968

1968

1968

1967

1967

1966

1966

1966

1965

1965

1965

1964

1964

1964

1964

1963

1962

1961

1961

1961

1960

1960

1959

1959

1959

1959

1958

1958

1958

1957

1957

1957

1957

1957

1956

1956

1956

1956

1956

1955

1955

1954

1954

1954

1954

1954

1954

1953

1953

1953

1953

1953

1953

1953

1952

1952

1952

1952

1951

1951

1950

1950

1950

1949

1948

1948

1948

1948

1948

1947

1946

1946

1946

1944

1944

1943

1943

1942

1942

1941

1941

1940

1940

1939

1939

1937

1937

1935

1935

1935

1935

1935

1934

1934

1934

1933

1932

1931

1931

1930

1929

1929

1928

1928

1928

1927

1927

1927

1926

1926

1926

1926

1925

1925

1925

1924

1923

1922

1922

1921

1921

1921

1920

1920

1920

1919

1919

1919

1918

1916

1916

1916

1916

1916

1916

1915

1914

1911

1911

1910

1910

1906

1905

1901

1899

1898

1897

1895

1893

1893

1891

1891

1890

1888

1888

1887

1886

1883

1881

1880

1880

1878

1877

1876

1875

1870

1866

1861

1859

1858

1858

1853

1846

1844

1838

1837

1830

1828

1827

1823

1823

1812

1782

1777

1745

1725

1722

1716

1678

1666

1651

1625

1615

1557

1541

1507

1462

1386

1295

508

AD 16
Deaths On This Day
2021

2021

2020

2019

2018

2017

2017

2016

2016

2016

2016

2016

2016

2015

2015

2015

2015

2013

2013

2013

2012

2012

2012

2011

2011

2010

2010

2009

2009

2009

2008

2007

2006

2006

2005

2005

2004

2003

2002

2001

1996

1996

1993

1993

1992

1991

1987

1984

1984

1980

1977

1977

1976

1973

1965

1965

1961

1961

1955

1950

1946

1945

1944

1940

1936

1933

1932

1932

1931

1925

1925

1914

1911

1898

1896

1896

1887

1865

1845

1843

1824

1819

1803

1792

1736

1701

1672

1607

1589

1583

1581

1498

1406

1394

1380

1360

1345

1343

1226

1100

1087

655

307