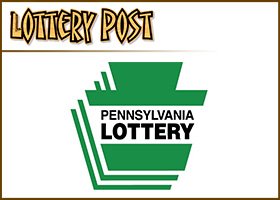 Unclaimed, jackpot-winning Cash 5 ticket was sold in Carbon County
MIDDLETOWN, Pa. — Time is running out for the holder of a jackpot-winning Pennsylvania Cash 5 ticket worth nearly $350,000 from the Sept. 29, 2010, drawing to claim the prize.
The ticket and prize will expire one year from the date of the drawing.
"The deadline for claiming this prize is just two weeks away, and we hate to see prizes go unclaimed" said Todd Rucci, Lottery Executive Director. "I encourage players to check closets, wallets, couch cushions and other hiding places for Cash 5 tickets from last September, in hopes the winner will find the ticket and present it for validation."
The soon-to-expire Cash 5 ticket correctly matched all five numbers drawn, 2, 13, 17, 26, and 34, to win $349,057.50, less 25% federal withholding. It was sold at Tresckow Super Food, 6 S. Walnut St., Tresckow, Carbon County.
The Pennsylvania Lottery encourages the ticket-holder to sign the back of the ticket, call the Lottery at 717-702-8146 and file a claim by Sept. 29 at Lottery headquarters in Middletown, Dauphin County, or at any of Lottery's seven area offices. Claims may be filed at headquarters Monday through Friday, from 8 a.m. until 4 p.m., and from 8:30 a.m. until 4:30 p.m. at area Lottery offices.
Unclaimed, expired lottery prizes remain in the Lottery Fund and are used to support programs benefiting older Pennsylvanians. In the 2009-10 fiscal year, the Pennsylvania Lottery contributed nearly $7.1 million to programs that benefited Carbon County's older residents.