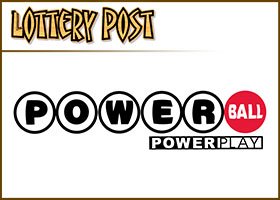 A Fort Dodge, Iowa, couple who bought three Powerball tickets during a pit stop for soda came forward Wednesday to claim the $200 million jackpot.
Tim and Kellie Guderian bought the winning ticket Sept. 23 at a Kum & Go store in Fort Dodge. They discovered their good fortune the following evening, as Kellie read off the winning numbers to an awe-struck Tim.
"What a stroke of luck," Tim Guderian said. "It seemed like a dream."
According to the Iowa lottery, the odds of winning were about 140 million-to-1.
Tim Guderian, 36, served in the Marines during Operation Desert Storm and works as an automotive detailer in Fort Dodge. His 44-year-old wife of nearly seven years is a sales associate at the Wal-Mart where the pair first met.
The Guderians chose to take the lump-sum payment, which amounts to $67.1 million after taxes.
The winning ticket numbers were computer-picked. They were 13-21-26-45-50 and Powerball 20.
Powerball, which began in 1985, is played in 29 states, Washington, D.C., and the U.S. Virgin Islands.
The biggest lottery jackpot in U.S. history is a $365 million Powerball prize won by eight workers at a Nebraska meatpacking plant in February.