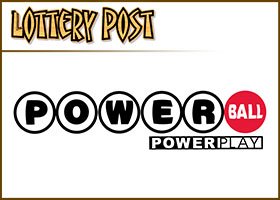 • Starting jackpots double to $40 million
• Better overall odds for more winners
• Ticket price will increase to $2
• Changes coming Jan. 15, 2012
As Powerball prepares to celebrate its 20th year in 2012, the game is being redesigned to bring more value to its players.
Jackpots will start at $40 million and the jackpot is being made easier to win. The overall odds of winning any prize are also easier, and there are more chances to win a prize of at least $1 million cash. The ticket price also will change, moving from $1 to $2.
Since getting its start in April 1992 in 15 states with jackpots that started at a guaranteed $2 million, Powerball has grown into one of the world's biggest and most recognizable lottery games. Today it's played in 44 jurisdictions across the United States, with players buying more than $3 billion annually in Powerball tickets.
The biggest Powerball jackpot so far was a $365 million prize split by eight co-workers at a Nebraska meat-packing plant in February 2006.
With that success comes a demand for innovation to keep things fresh. Alan Yandow, Vermont Lottery Executive Director and Powerball Group Chair, said lotteries are responding with the latest changes in Powerball.
"Frequently we hear from players suggesting that in addition to Powerball's big jackpots, we give away more $1 million cash prizes," Yandow said. "We're excited to deliver the opportunity to create more millionaires and also provide more opportunities to raise additional revenues for the respected causes benefitted by lotteries."
U.S. lottery directors this month approved the upcoming changes to the game. The enriched Powerball game will debut Jan. 15, 2012. Tickets in the game will cost $2 and the Power Play multiplier feature will still be available for an extra $1 per play. For that extra $1, players have the chance to win $2 million cash for the match 5 prize.
Players in the newly designed game will still choose their first five numbers from a pool of 59, but the group of numbers in the Powerball pool will shrink from 39 to 35, producing better overall odds of winning a prize in the game.
Players today have a 1 in 35 overall chance of winning, which will improve to 1 in 31.8 in the revamped game. The Powerball jackpots will start at $40 million, double the current starting jackpot of $20 million.
The odds of winning the jackpot will still be astronomical, but they will improve a bit to 1 in 175,223,510 — a hair better than Mega Millions' 1 in 175,711,536 odds.
Yandow said that by changing Powerball's ticket price to $2, U.S. lotteries are following the same successful business model they've used for years with lottery scratch games by offering various tickets at different prices. The Mega Millions jackpot game and other in-state lotto and scratch games will still be available for those players who prefer the $1 price level of play.
The new Powerball game will still offer players nine ways to win prizes, with its second prize moving up to $1 million in cash from the current $200,000, and the lowest prize level (for those who match just the Powerball) being elevated to $4 from $3.
Since Powerball's inception on April 19, 1992, the game has generated approximately $33 billion in sales for lotteries that the game supports. About 25 to 35 percent of that amount goes to good causes such as education, senior programs, local towns and the environment; 50 percent is paid in cash prizes and 6 percent goes back to local communities in the form of retailer compensation. Participating Powerball jurisdictions are expected to generate even more money for those good causes by selling the new Powerball game.
Powerball drawings are Wednesdays and Saturdays at 10:59 p.m. Eastern Time, 9:59 p.m. Central Time, 8:59 p.m. Mountain Time and 7:59 p.m. Pacific Time. The winning numbers are published within minutes of the drawing at USA Mega (www.usamega.com).