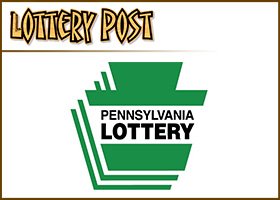 MIDDLETOWN, Pa., — Time is running out for the holder of a Pennsylvania Lottery Millionaire Raffle ticket worth $1 million from the July 10, 2010, drawing to claim the prize.
The ticket and prize will expire one year from the date of the drawing, but because that date falls on a Sunday, it must be presented a bit sooner.
"This is the only one of the four $1 million winning tickets sold in last July's Millionaire Raffle drawing to remain unclaimed," said Drew Svitko, Lottery interim executive director. "We know players are looking forward to the next Raffle drawing on July 9, as less than half the tickets are available for sale, but we encourage all of our Millionaire Raffle players to look through their tickets from last year one more time in hopes we can award this $1 million prize."
The soon-to-expire Millionaire Raffle ticket from the July 10 drawing is ticket number 00081227. It was one of four tickets selected on July 10, 2010, to win a prize of $1 million, less 25-percent federal withholding. It was sold at Giant Eagle, 1050 Mt. Laurel Plaza, Rt. 30, Latrobe, Westmoreland County.
The Pennsylvania Lottery encourages the holder of the winning ticket to sign the back of the ticket, call the Lottery at 717-702-8146 and file a claim at Lottery headquarters in Middletown, Dauphin County, or at any of Lottery's seven area offices. Claims may be filed at headquarters Monday through Friday, from 8 a.m. until 4 p.m., and from 8:30 a.m. until 4:30 p.m. at area Lottery offices.
Because the prize expires on a Sunday, the last chance to file a claim in person will be Friday, July 8; a claim submitted by mail must be postmarked by Saturday, July 9.
Unclaimed, expired lottery prizes remain in the Lottery Fund and are used to support programs benefiting older Pennsylvanians. Last fiscal year, the Pennsylvania Lottery contributed nearly $35 million to programs that benefited seniors in Westmoreland County.
This year, the raffle will be held on July 9. The raffle-style game offers 6,000 cash prizes totaling more than $5 million. Sales of tickets for the current edition of Millionaire Raffle began May 13 and will continue until 5 p.m. on July 9, or until all 500,000 tickets are sold, whichever comes first. Tickets for the 11 previous Millionaire Raffles sold out before each drawing.
Winning Millionaire Raffle ticket numbers will be randomly selected at 6:59 p.m. on July 9, when the Lottery's live drawing show will televise the selection of four $1 million, top-prize raffle ticket numbers and four $100,000, second-prize raffle ticket numbers. The remaining 100 winning ticket numbers for prizes of $1,000 each and 5,892 winning ticket numbers for prizes of $100 each also will be selected, but will not be televised live due to time constraints. In total, 6,000 prizes worth $5,089,200 will be awarded.
A complete list of all 6,000 winning raffle ticket numbers will be available at Lottery Post's Pennsylvania Lottery Results page.