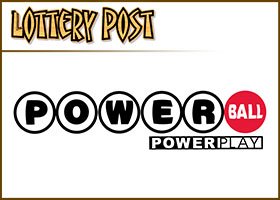 NASHVILLE, Tenn. — The Tennessee Lottery on Tuesday presented a $200,000 Powerball prize to a Sumner County man whose winning ticket was allegedly stolen by two convenience store clerks earlier this year.
The clerks were arrested and their case is pending in the Sumner County court system.
"I am so thankful for the work that has gone into getting this prize to me," said Roy Chase, a retired employee of the Ford Glass Plant. "This is a blessing for me and my family."
Police said Chase took the winning Powerball ticket to the Xpress Mart on North Broadway in Portland on June 3 to see if he had matched any of the numbers drawn two days prior.
When clerk Kanubhai Bhatt scanned the ticket, he told Chase the ticket was not a winner, according to police records.
On August 29, Piyushkumar Patel, Bhatt's son-in-law, tried to cash the ticket at the Lottery's headquarters in Nashville.
At that time, lottery officials conducted investigation and discovered what had happened.
Bhatt and Patel were arrested and charged with felony theft over $60,000.
"We have a number of safeguards in place to protect our players and maintain the integrity of the Lottery," Rebecca Hargrove, President and CEO of the Tennessee Lottery said in a release. "In this instance our process revealed irregularities and our security team investigated accordingly. Today we are thrilled to pay the rightful owner of the winning ticket his prize."
Bhatt and Patel are scheduled to appear in a Sumner County courtroom next month.
(Click to display full-size in gallery)
(Click to display in gallery)
(Click to display in gallery)
Thanks to Helen for the tip.