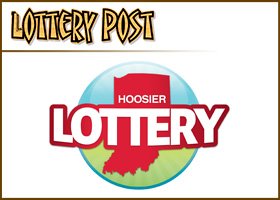 INDIANAPOLIS — While the house always wins in the long run, the fun of gambling comes from believing that anything can happen on a single roll of dice, slot machine spin, turn of cards or lottery drawing.
That faith paid off Sunday for nearly 2,000 Hoosier Lottery players who picked 7-7-7 as their winning numbers for the Daily 3 evening game.
Believers in lucky number 7 who bought a 50 cent Daily 3 ticket won $250. A $1 ticket with three sevens on it paid $500.
Altogether, Daily 3 players across the Region and the state won $480,272 Sunday night thanks to the combination of 7s, according to Hoosier Lottery projections.
Carrie Stroud, lottery chief of staff, said the 7-7-7 payout was about 10 times larger than the usual player winnings for Daily 3 on a Sunday.
It also significantly exceeded the $90,000 in average daily sales for the game, which is drawn twice each day.
Stroud said Daily 3 prize payouts tend to slightly top average sales about once a month. It's usually when the same number comes up three times in a row, the winning number is an Indiana area code or happens to match the drawing date.
"It's kind of fun," Stroud said. "It usually kind of regenerates a little bit of excitement for the game."
Stroud said the unusually large payout for the 7-7-7 winners is not expected to affect the lottery's bottom line, since over time, ticket sales will total roughly twice what is paid in prizes.
Lottery rules also set a $1 million cap on Daily 3 prize liability for each drawing.
The odds of three 7s being selected as the winning numbers are 1 in 1,000, the same as any other combination of three digits between 0 and 9.
This is the 17th time that 7-7-7 has come up during the 26 years Daily 3 has been played in Indiana, according to the lottery.
The number 7 is significant in both Christian and Jewish belief, as well as among gamblers.
The Region's area code, 2-1-9, has been the winning Daily 3 combination 12 times.