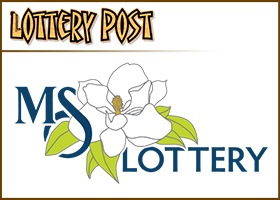 Includes video report
Official says first lottery games ready to play in 2019
The Vice-Chair of the newly-created Mississippi Lottery Corporation said in an interview this week that the state's first lottery games will be ready to play by the third quarter of 2019.
The Mississippi Lottery was created in 2018 after legislators witnessed millions of dollars flowing into neighboring states when multi-state lottery jackpots grew very large.
The 2018 Special Session brought about the passage of three major bills, one of which being the Lottery Bill, SB 2001. This created the Mississippi Lottery Corporation whose members were appointed by Governor Phil Bryant.
The members include Dr. Cass Pennington, Philip A. Chamblee, Dr. Mike McGrevey, Kimberly LaRosa, and Gerard Gibert serving as Vice-Chairman.
The lottery itself will not be funded by taxpayers, or the legislature. The funding to start the working capitol will come from a typical bank loan. Once those measures are achieved the Corporation board members will begin to hire staff and put together policy and procedures.
"The first order of business was really to contract with a law firm to provide legal services. That milestone has been achieved and we plan to make that announcement in the next few days," said Gibert. With this law firm contract in place, the board is now able to move forward with securing loans.
The first $80 million of net proceeds will go to the state highway fund, any excess over that amount in a year will go to the Education Enhancement fund. Things will stay that way for the first 10 years of operation. After that the first $80 million of net revenue goes to the General Fund.
While there is no specific deadline for the lottery to be up and running, Gibert said they expect to see some type of games up and running by the third quarter of 2019 and in full swing by the first quarter of 2020.
"The objective of this corporation and its charter is to maximize profit for the taxpayers in the state of Mississippi, and that's what this board intends to do," said Gibert.
VIDEO: Watch the interview