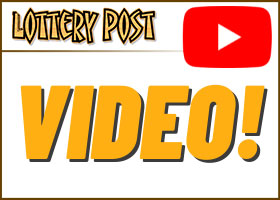 Oh what fun we had!
By Kate Northrop
MARTINSVILLE, N.J. — At this time of the holiday season on the brink of a new year, it's not uncommon to take inventory of how the past year went, whether that's reminiscing about things you accomplished, or perhaps there's something you would have liked to have done that you definitely want to do next year instead.
Today, Lottery Post looks back at some of 2022's most notable moments in the lottery world. Grab some popcorn (or hot chocolate), cozy up, and join us as we take a trip down memory lane and revisit some of the best lottery stories that made the year unique.
WATCH: Lottery Post's favorite stories of 2022
While these are the stories we personally picked out, we want to hear from you what you thought defined 2022 in the lottery and gaming world. Leave a comment on our video on YouTube telling us what moments you remember from this year or if you have your own winner's story you'd like the share!
You can also submit news tips and share other happenings with us by visiting the Contact Us page on Lottery Post.
Visit Lottery Post's official YouTube channel to check out our latest video and see what we thought were some of 2022's greatest lottery moments.
We hope you have a wonderful and merry remainder of the holiday season. From all of us at Lottery Post, we wish you a beautiful, fruitful, and healthy new year filled with nothing but peace, joy, and perhaps a nice bit of luck.