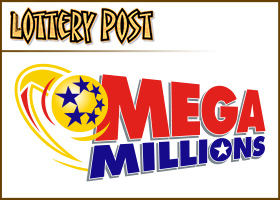 Winner might wait until last minute to claim lump sum unless they choose annuity
By Kate Northrop
Time is running out for the Florida winner of the $1.58 billion Mega Millions jackpot, who has two weeks left to step forward if they want the cash option of the prize.
There's not much time left to claim the one-time lump sum option of the $1.58 billion Mega Millions jackpot, which was drawn in August.
Unless the winner is planning on taking the annuity option of the jackpot, they better double check the claims deadline for the cash option.
In Florida, lottery winners have 60 days from the draw date to claim a jackpot prize as the cash option. After that, they can still claim it as an annuity 180 days from the draw date.
As the drawing for the $1.58 billion Mega Millions jackpot took place on Tues., Aug. 8, the winner must step forward before Sat., Oct. 7 to claim the lump sum. The final deadline to claim the jackpot as an annuity is Feb. 4, 2024.
According to USA Mega's Mega Millions Jackpot Analysis, after all taxes are paid, the winner will receive $996.5 million by the end of 29 years, or $493.5 million in cash all at once. Because Florida has no state taxes on lottery prizes, the winner only has federal taxes to worry about.
The jackpot garnered lottery fever across the country, securing its spot as the biggest prize in the game's history after 31 consecutive rollovers since April 21, 2023.
The sole winner, who bought their Quick Pick ticket at a Publix grocery store at 630 Atlantic Boulevard in Neptune Beach, became the fourth Mega Millions jackpot winner in Florida.
If the winner is still preparing to accept their prize, they won't have to worry about revealing their name — yet. The public will eventually find out the identity of the winner, although Florida does have partial privacy laws that allow a winner to delay release of their information for a period of 90 days following the claim.
Lottery Post maintains a complete list of lottery winner anonymity laws state-by-state (as well as in several other countries).
The Mega Millions numbers on that lone winning ticket for Aug. 8, 2023 were 13, 19, 20, 32, and 33, with Mega Ball 14.
The Mega Millions jackpot currently stands at $205 million for the next drawing on Fri., Sept. 22 at 11:00 pm Eastern Time.
Mega Millions is currently offered for sale in 45 states, plus Washington D.C. and the U.S. Virgin Islands. Drawings are Tuesdays and Fridays at 11:00 pm Eastern Time. Tickets cost $2 each.
The Mega Millions winning numbers are published at USA Mega (www.usamega.com) minutes after the drawing takes place.