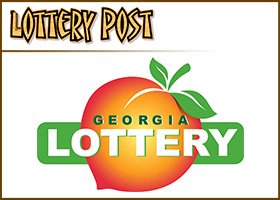 The Georgia Lottery began a new promotion of its Fantasy 5 game Friday, increasing players' chances to win the Pick 5-style lotto game.
Every Friday from October 10, 2008 through January 16, 2009 is "Fantasy 5 Friday" with a "buy one, get one free" promotion.
A free Fantasy 5 Quick Pick ticket for the next drawing will be automatically printed following any Fantasy 5 ticket purchased on Friday, through the end of the promotion in January.
Fantasy 5 is a Georgia Lottery game in which players select five numbers between 1 and 39. A ticket wins the jackpot when all five numbers on the ticket match the five nubers drawn by the lottery.
The Fantasy 5 game has a rolling jackpot that increases every time there are no tickets sold matching the numbers drawn. The jackpot starts at approximately $50,000, and continues getting larger until it is won.
When playing on Fantasy 5 Fridays, players only need to purchase one Fantasy 5 ticket in order to receive the free Fantasy 5 Quick Pick.
Only one free Fantasy 5 Quick Pick will be printed for each Fantasy 5 ticket purchased. (A ticket can have one or more plays.)
For example, if one player purchases a Fantasy 5 ticket with 1 play and another player purchases a ticket with 5 plays, each player will receive one free Quick Pick.
Players purchasing their ticket with a play slip should not mark their play slip with the additional free Quick Pick. Only tickets that the player is purchasing should be marked on the play slip. The free Fantasy 5 Quick Pick is automatically generated as a separate ticket by the lottery machine on Fantasy 5 Fridays.
Thanks for Konane for the tip.