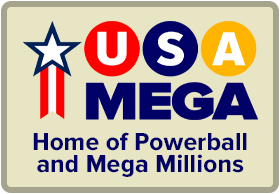 The time is now 3:33 pm
You last visited
December 4, 2023, 1:35 pm
All times shown are
Eastern Time (GMT-5:00)
July 1 is the 182nd day of the year (183rd in leap years) in the Gregorian calendar. 183 days remain until the end of the year.
Lottery News On This Day
2022

2020

2020

2019

2017

2016

2016

2016

2016

2011

2010

2010

2010

2010

2010

2010

2009

2009

2009

2009

2008

2005

2005

2005

2005

2005

2005

2004

2004

2004

2004

2004

2004
Top 25 Lottery Jackpots On This Day
1.

$502.4 Million

Draw Date
Jul 1, 2023

2.

$415 Million

Draw Date
Jul 1, 2016

3.

$400 Million

Draw Date
Jul 4, 2023

4.

$360 Million

Draw Date
Jul 1, 2022

5.

$294 Million

Draw Date
Jul 2, 2004

6.

$256 Million

Draw Date
Jul 3, 2018

7.

$243 Million

Draw Date
Jul 2, 2016

8.€231.84 Million


US$241.73 Million

Draw Date
Jul 2, 2022

9.€152 Million


US$220.6 Million

Draw Date
Jul 1, 2011

10.€198 Million


US$206.53 Million

Draw Date
Jul 1, 2022

11.€179.65 Million


US$202.9 Million

Draw Date
Jul 2, 2019

12.

$172 Million

Draw Date
Jul 4, 2017

13.

$165 Million

Draw Date
Jul 2, 2003

14.

$150 Million

Draw Date
Jul 3, 2019

15.€130 Million


US$143.33 Million

Draw Date
Jul 3, 2020

16.€102.42 Million


US$114.09 Million

Draw Date
Jul 2, 2016

17.

$113 Million

Draw Date
Jul 3, 2009

18.

$106 Million

Draw Date
Jul 1, 2017

18.

$106 Million

Draw Date
Jul 3, 2007

20.€90 Million


US$105.61 Million

Draw Date
Jul 6, 2018

21.

$105 Million

Draw Date
Jul 1, 2011

22.

$101.5 Million

Draw Date
Jul 3, 2021

23.

$98 Million

Draw Date
Jul 1, 2006

24.€77 Million


US$91.24 Million

Draw Date
Jul 2, 2021

25.

$90 Million

Draw Date
Jul 2, 2014
Lottery Post Member Birthdays On This Day
1991

Monday, Jul 1, 1991
32 years old

1988

Friday, Jul 1, 1988
35 years old

1988

Friday, Jul 1, 1988
35 years old

1982

Thursday, Jul 1, 1982
41 years old

1979

Sunday, Jul 1, 1979
44 years old

1977

Friday, Jul 1, 1977
46 years old

1977

Friday, Jul 1, 1977
46 years old

1974

Monday, Jul 1, 1974
49 years old

1974

Monday, Jul 1, 1974
49 years old

1971

Thursday, Jul 1, 1971
52 years old

1971

Thursday, Jul 1, 1971
52 years old

1970

Wednesday, Jul 1, 1970
53 years old

1968

Monday, Jul 1, 1968
55 years old

1967

Saturday, Jul 1, 1967
56 years old

1964

Wednesday, Jul 1, 1964
59 years old

1963

Monday, Jul 1, 1963
60 years old

1963

Monday, Jul 1, 1963
60 years old

1959

Wednesday, Jul 1, 1959
64 years old

1958

Tuesday, Jul 1, 1958
65 years old

1953

Wednesday, Jul 1, 1953
70 years old

1945

Sunday, Jul 1, 1945
78 years old

1942

Wednesday, Jul 1, 1942
81 years old

1938

Friday, Jul 1, 1938
85 years old

(year not provided)

(year not provided)
Worldwide Events On This Day
2020

The United States-Mexico-Canada Agreement replaces NAFTA.

2013

Croatia becomes the 28th member of the European Union.

2008

Riots erupt in Mongolia in response to allegations of fraud surrounding the 2008 legislative elections.

2007

Smoking in England is banned in all public indoor spaces.

2006

The first operation of Qinghai-Tibet Railway is conducted in China.

2004

Saturn orbit insertion of Cassini-Huygens begins at 01:12 UTC and ends at 02:48 UTC.

2003

Over 500,000 people protest against efforts to pass anti-sedition legislation in Hong Kong.

2002

The International Criminal Court is established to prosecute individuals for genocide, crimes against humanity, war crimes and the crime of aggression.

2002

Bashkirian Airlines Flight 2937, a Tupolev Tu-154, and DHL Flight 611, a Boeing 757, collide in mid-air over Überlingen, southern Germany, killing all 71 on board both planes.

1999

The Scottish Parliament is officially opened by Elizabeth II on the day that legislative powers are officially transferred from the old Scottish Office in London to the new devolved Scottish Executive in Edinburgh. In Wales, the powers of the Welsh Secretary are transferred to the National Assembly.

1997

China resumes sovereignty over the city-state of Hong Kong, ending 156 years of British colonial rule. The handover ceremony is attended by British Prime Minister Tony Blair, Charles, Prince of Wales, Chinese President Jiang Zemin and U.S. Secretary of State Madeleine Albright.

1991

Cold War: The Warsaw Pact is officially dissolved at a meeting in Prague.

1990

German reunification: East Germany accepts the Deutsche Mark as its currency, thus uniting the economies of East and West Germany.

1987

The American radio station WFAN in New York City is launched as the world's first all-sports radio station.

1984

1983

A North Korean Ilyushin Il-62M jet en route to Conakry Airport in Guinea crashes into the Fouta Djallon mountains in Guinea-Bissau, killing all 23 people on board.

1983

The Ministry of State Security is established as China's principal intelligence agency

1980

"O Canada" officially becomes the national anthem of Canada.

1979

1978

The Northern Territory in Australia is granted self-government.

1976

Portugal grants autonomy to Madeira.

1972

1968

The United States Central Intelligence Agency's Phoenix Program is officially established.

1968

The Treaty on the Non-Proliferation of Nuclear Weapons is signed in Washington, D.C., London and Moscow by sixty-two countries.

1968

Formal separation of the United Auto Workers from the AFL-CIO in the United States.

1967

Merger Treaty: The European Community is formally created out of a merger between the Common Market, the European Coal and Steel Community, and the European Atomic Energy Commission.

1966

The first color television transmission in Canada takes place from Toronto.

1963

ZIP codes are introduced for United States mail.

1963

The British Government admits that former diplomat Kim Philby had worked as a Soviet agent.

1962

1960

The Trust Territory of Somaliland (the former Italian Somaliland) gains its independence from Italy. Concurrently, it unites as scheduled with the five-day-old State of Somaliland (the former British Somaliland) to form the Somali Republic.

1960

Ghana becomes a republic and Kwame Nkrumah becomes its first President as Queen Elizabeth II ceases to be its head of state.

1959

Specific values for the international yard, avoirdupois pound and derived units (e.g. inch, mile and ounce) are adopted after agreement between the US, the United Kingdom and other Commonwealth countries.

1958

The Canadian Broadcasting Corporation links television broadcasting across Canada via microwave.

1958

Flooding of Canada's Saint Lawrence Seaway begins.

1957

The International Geophysical Year begins.

1949

The merger of two princely states of India, Cochin and Travancore, into the state of Thiru-Kochi (later re-organized as Kerala) in the Indian Union ends more than 1,000 years of princely rule by the Cochin royal family.

1948

Muhammad Ali Jinnah (Quaid-i-Azam) inaugurates Pakistan's central bank, the State Bank of Pakistan.

1947

The Philippine Air Force is established.

1946

Crossroads Able is the first postwar nuclear weapon test.

1943

The City of Tokyo and the Prefecture of Tokyo are both replaced by the Tokyo Metropolis.

1942

1942

The Australian Federal Government becomes the sole collector of income tax in Australia as State Income Tax is abolished.

1935

Regina, Saskatchewan police and Royal Canadian Mounted Police ambush strikers participating in the On-to-Ottawa Trek.

1932

Australia's national broadcaster, the Australian Broadcasting Corporation, was formed.

1931

United Airlines begins service (as Boeing Air Transport).

1931

Wiley Post and Harold Gatty become the first people to circumnavigate the globe in a single-engined monoplane aircraft.

1923

The Parliament of Canada suspends all Chinese immigration.

1922

The Great Railroad Strike of 1922 begins in the United States.

1921

The Chinese Communist Party is founded by Chen Duxiu and Li Dazhao, with the help of the Far Eastern Bureau of the Russian Social Democratic Labour Party (Bolsheviks), who seized power in Russia after the 1917 October Revolution, and the Far Eastern Secretariat of the Communist International.

1917

Chinese General Zhang Xun seizes control of Beijing and restores the monarchy, installing Puyi, last emperor of the Qing dynasty, to the throne. The restoration is reversed just shy of two weeks later, when Republican troops regain control of the capital.

1916

World War I: First day on the Somme: On the first day of the Battle of the Somme 19,000 soldiers of the British Army are killed and 40,000 wounded.

1915

Leutnant Kurt Wintgens of the then-named German Deutsches Heer's Fliegertruppe army air service achieves the first known aerial victory with a synchronized machine-gun armed fighter plane, the Fokker M.5K/MG Eindecker.

1911

Germany despatches the gunship SMS Panther to Morocco, sparking the Agadir Crisis.

1908

SOS is adopted as the international distress signal.

1903

Start of first Tour de France bicycle race.

1901

French government enacts its anti-clerical legislation Law of Association prohibiting the formation of new monastic orders without governmental approval.

1898

Spanish-American War: The Battle of San Juan Hill is fought in Santiago de Cuba, Cuba.

1890

1885

The United States terminates reciprocity and fishery agreement with Canada.

1885

The Congo Free State is established by King Leopold II of Belgium.

1881

The world's first international telephone call is made between St. Stephen, New Brunswick, Canada, and Calais, Maine, United States.

1881

General Order 70, the culmination of the Cardwell and Childers reforms of the British Army, comes into effect.

1879

Charles Taze Russell publishes the first edition of the religious magazine The Watchtower.

1878

Canada joins the Universal Postal Union.

1874

The Sholes and Glidden typewriter, the first commercially successful typewriter, goes on sale.

1873

Prince Edward Island joins into Canadian Confederation.

1870

The United States Department of Justice formally comes into existence.

1867

The British North America Act takes effect as the Province of Canada, New Brunswick and Nova Scotia join into confederation to create the modern nation of Canada. John A. Macdonald is sworn in as the first Prime Minister of Canada. This date is commemorated annually in Canada as Canada Day, a national holiday.

1863

1863

American Civil War: The Battle of Gettysburg begins.

1862

The Russian State Library is founded as the Library of the Moscow Public Museum.

1862

Princess Alice of the United Kingdom, second daughter of Queen Victoria, marries Prince Louis of Hesse, the future Louis IV, Grand Duke of Hesse.

1862

American Civil War: The Battle of Malvern Hill takes place. It is the last of the Seven Days Battles, part of George B. McClellan's Peninsula Campaign.

1858

Joint reading of Charles Darwin and Alfred Russel Wallace's papers on evolution to the Linnean Society of London.

1855

Signing of the Quinault Treaty: The Quinault and the Quileute cede their land to the United States.

1837

A system of civil registration of births, marriages and deaths is established in England and Wales.

1823

The five Central American nations of Guatemala, El Salvador, Honduras, Nicaragua, and Costa Rica declare independence from the First Mexican Empire after being annexed the year prior.

1819

Johann Georg Tralles discovers the Great Comet of 1819, (C/1819 N1). It is the first comet analyzed using polarimetry, by François Arago.

1782

Raid on Lunenburg: American privateers attack the British settlement of Lunenburg, Nova Scotia.

1770

Lexell's Comet is seen closer to the Earth than any other comet in recorded history, approaching to a distance of 0.0146 astronomical units (2,180,000 km; 1,360,000 mi).

1766

François-Jean de la Barre, a young French nobleman, is tortured and beheaded before his body is burnt on a pyre along with a copy of Voltaire's Dictionnaire philosophique nailed to his torso for the crime of not saluting a Roman Catholic religious procession in Abbeville, France.

1690

War of the Grand Alliance: Marshal de Luxembourg triumphs over an Anglo-Dutch army at the battle of Fleurus.

1690

Glorious Revolution: Battle of the Boyne in Ireland (as reckoned under the Julian calendar).

1643

First meeting of the Westminster Assembly, a council of theologians ("divines") and members of the Parliament of England appointed to restructure the Church of England, at Westminster Abbey in London.

1569

Union of Lublin: The Kingdom of Poland and the Grand Duchy of Lithuania confirm a real union; the united country is called the Polish-Lithuanian Commonwealth or the Republic of Both Nations.

1523

Jan van Essen and Hendrik Vos become the first Lutheran martyrs, burned at the stake by Roman Catholic authorities in Brussels.

1520

Spanish conquistadors led by Hernán Cortés fight their way out of Tenochtitlan after nightfall.

1431

The Battle of La Higueruela takes place in Granada, leading to a modest advance of the Kingdom of Castile during the Reconquista.

1097

Battle of Dorylaeum: Crusaders led by prince Bohemond of Taranto defeat a Seljuk army led by sultan Kilij Arslan I.

552

Battle of Taginae: Byzantine forces under Narses defeat the Ostrogoths in Italy, and the Ostrogoth king, Totila, is mortally wounded.

69

Tiberius Julius Alexander orders his Roman legions in Alexandria to swear allegiance to Vespasian as Emperor.
Births On This Day
2003

2003

2001

2000

1998

1998

1998

1996

1995

1995

1994

1992

1991

1991

1990

1989

1989

1989

1988

1988

1987

1986

1986

1986

1985

1985

1984

1983

1982

1982

1982

1982

1981

1981

1980

1979

1977

1977

1977

1977

1976

1976

1976

1976

1976

1975

1975

1974

1971

1971

1969

1967

1966

1966

1965

1965

1965

1964

1963

1963

1963

1962

1962

1961

1961

1961

1961

1961

1960

1960

1960

1960

1958

1957

1957

1957

1956

1955

1955

1955

1955

1954

1954

1953

1953

1953

1952

1952

1952

1952

1952

1951

1951

1951

1951

1951

1951

1951

1951

1950

1949

1949

1949

1949

1948

1947

1947

1946

1946

1946

1945

1945

1944

1943

1943

1943

1942

1942

1942

1942

1941

1941

1941

1941

1941

1940

1940

1940

1939

1939

1938

1938

1936

1935

1935

1934

1934

1934

1934

1933

1932

1931

1930

1930

1929

1927

1927

1927

1927

1926

1926

1926

1926

1925

1925

1924

1924

1924

1923

1922

1922

1921

1921

1921

1920

1920

1920

1919

1919

1919

1918

1918

1918

1917

1917

1916

1916

1916

1915

1915

1915

1915

1915

1914

1914

1914

1913

1913

1913

1912

1912

1911

1911

1910

1909

1907

1906

1906

1903

1903

1902

1901

1899

1899

1899

1892

1892

1887

1885

1883

1882

1881

1879

1878

1876

1875

1873

1873

1872

1872

1869

1863

1858

1858

1850

1834

1822

1818

1818

1814

1808

1807

1804

1804

1788

1771

1742

1731

1726

1725

1725

1663

1646

1633

1586

1574

1553

1534

1506

1481

1464

1311
Deaths On This Day
2021

2019

2016

2015

2015

2015

2014

2014

2014

2014

2014

2013

2013

2013

2012

2012

2012

2012

2012

2010

2010

2010

2009

2009

2009

2008

2006

2006

2006

2005

2005

2005

2004

2004

2004

2003

2001

2001

2000

1999

1999

1999

1999

1997

1997

1996

1996

1996

1995

1995

1994

1992

1991

1990

1984

1983

1981

1978

1974

1971

1971

1968

1967

1966

1965

1965

1964

1962

1962

1961

1951

1950

1950

1948

1944

1944

1943

1942

1934

1925

1912

1905

1896

1884

1863

1860

1839

1819

1787

1784

1782

1774

1749

1736

1681

1622

1614

1592

1589

1555

1348

1321

1287

1277

1242

1224

1109

992

552