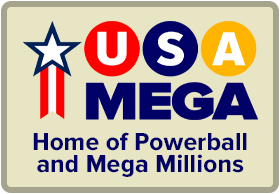 The time is now 3:51 am
You last visited
January 29, 2023, 3:07 am
All times shown are
Eastern Time (GMT-5:00)
LANTERN's Blog
LANTERN's Blog has 369 entries and has been viewed 418,993 times.
Lottery Post members have made 295 comments in LANTERN's Blog.
LANTERN is a Standard member.
People think that they have to have a new or an state of the art computer in order for it to be more or less fast, when all that they need is to tune it up some.
--------------------
I use a WinXP home edition operating system and HP Compaq Presario with an Intel Celeron D CPU 3.20 Ghz 1.75 GB of RAM (Really 2 GBs)
My HP computer is an SR1930T
------------------------------
I have seen other computers boot including new computers and they often are slow.
People don't know how to tune up their Pcs, for one thing they might have a lot of junk that loads with the operating system.
----------------------
On my WinXP Pc I use a multiboot hard drive, when I turned on I get a multibook menu then I have to chose a partition to boot into, that takes a little time.
Then I have to enter a long password, that also takes time, after I enter the password it boots into the WinXP partition and that is more or less fast.
The total boot time is about 21 seconds, but from log on to desktop is about 5 to 6 seconds.
The time to log on is about 15 to 16 seconds.
If I didn't have a multiboot hard drive and also didn't have to enter a password, it then would be a lot faster.
I have not made any hardware changes to the original computer other than changing the hard drive from 80 GBs to something a little bit bigger and and changing the memory from 1/2 GB to 2 GBs.
No changes at all on the motherboard nor on the CPU, no over clocking either, I didn't update the BIOS either.
It is all a matter of software clean-up and software tune-up.
It isn't just a faster boot time, but the Pc responds very fast overall.
-----------------------
In about 1 more week Lottery Director won't be sold anymore, get it now while you still can.
http://www.ehow.com/how_5620308_kill-fat-cells.html
http://www.drmitlyansky-holistic-chiropractic-mind-body.com/fat-burning-supplements
-----------------------
vitamin D, Resveratrol and quercetin kills fat cells
-----------
capsaicin and EGCG inhibit fat cells
-----------
http://www.paretonutrition.com/?gclid=COPSqP-0oqwCFcqa7QodOVsqCQ
Policosanol: 20–25 mg
Alpha Lipoic Acid : 100–300 mg (I take 300 mg with each meal, but some people experience acid reflux symptoms with even 100 mg)
Green Tea Flavanols (decaffeinated with at least 325 mg EGCG): 325 mg
Garlic Extract : at least 200 mg (I routinely use 650+ mg)
I myself didn't say any of that, I got it from some place online.
----------------
CLA ethyl ester
------------
Oolong tea fights fat and cholesterol
------------------
Extra:
Low Calorie Fruits

Apples
Blueberries
Cantaloupe
Cranberries
Grapefruit
Honeydew
Lemons
Mango
Oranges
Papaya
Peaches
Pineapple
Raspberries
Strawberries
Tomatoes
Tangerines
Turnips
Watermelon

Low Calorie Vegetables

Asparagus
Beets
Broccoli
Cabbage
Carrots
Cauliflower
Celery
Chicory
Chili Peppers
Cucumber
Edamame
Garlic
Green Beans
Lettuce
Onions
Radishes
Spinach
Turnips
Zucchini
-----------------------------
Diet Foods To Eat:

Vegetables

artichokes
asparagus
avocados
beans
beets
broccoli
brussels sprouts
cabbage
carrots
cauliflower
celery
chives
cucumbers
edamame
eggplant
green beans
kale
kidney beans
leeks
lettuce
lima beans
navy beans
okra
onions
parsley
peas
peppers
pumpkin
radishes
sauerkraut
scallions
soybeans
spinach
squash
string beans
tomatoes
turnips
white beans
yams
zucchini



Low Fat Dairy

low fat yogurt
skim milk

Lean Meats

chicken breast
cod
egg whites
flounder
lean beef
lean turkey
salmon
sardines

Fruits

apples
apricots
bananas
blackberries
blueberries
cantaloupe
cherries
cranberries
grapefruit
honeydew
lemons
limes
mangoes
nectarines
oranges
papaya
peaches
pears
pineapple
prunes
raspberries
strawberries
tangerines
watermelon



Whole Grains

brown rice
oatmeal

Spices

cayenne peppers
cinnamon
garlic
ginger
habaneros
jalapenos

Teas & Coffee

green tea
coffee