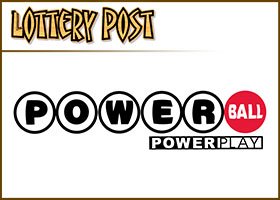 By Todd Northrop
A Wayne, New Jersey, man who won $338 million in one of the largest Powerball lottery jackpots in New Jersey history has been charged with repeatedly sexually assaulting a child over a three-year period, prosecutors said Wednesday.
Pedro Quezada, 49, is charged with two counts of first-degree aggravated sexual assault, two counts of second-degree sexual assault and one count of second-degree endangering the welfare of a child, according to Passaic County Prosecutor Camelia M. Valdes.
The female victim was sexually assaulted between the ages of 11 and 14 when Quezada lived in Passaic, Valdes said in a statement.
Quezada won $338 million in 2013, telling reporters of his daily ritual of buying one lottery ticket and two ice cold Corona beers.
Lottery officials said Quezada took a $211 million lump-sum payout that dropped to $152 million after taxes.
In an interview four years ago, Quezada, a former bodega owner, said he had mixed feelings about winning the lottery.
"(When I found out I had the winning ticket), I felt pure joy and happiness because I can help my family," he said on March 26, 2013, when he officially claimed the prize at New Jersey lottery headquarters.
"My life will change because of it — so much money," Quezada said, "but it will not change my heart."
(See N.J. man claims $338 million Powerball jackpot [Includes press conference video], Lottery Post, Mar. 26, 2013.)
After the happy day, events quickly turned sour.
Within days of claiming his prize, authorities said that Quezada owed tens of thousands in unpaid child support. Threatened with arrest, he immediately paid it off.
Also, soon after winning, Quezada offered to pay the rent of all the neighbors on his block. Later, he was accused of reneging on that promise.
Eight months after his win, Quezada's former live-in girlfriend took him to court for not sharing the jackpot. The suit was later dropped after the two agreed to a settlement. Later the two decided to reconcile.
Before winning the lottery, Quezada worked at a bodega in New Jersey after coming to the United States from the Dominican Republic as a teenager. At the time, it was reported that he had five children.
He bought lottery tickets daily at Eagle Liquor in Passaic.
If convicted on the current child sex charges, Quezada faces 40 years in prison and be required to register as a sex offender, the prosecutor said. The first charge alone (first-degree aggravated sexual assault) carries a maximum term of twenty years in New Jersey State Prison.
Fortunately, Valdes also said that it appears there are no other victims at this time.
(Click to display full-size in gallery)
(Click to display full-size in gallery)
(Click to display full-size in gallery)