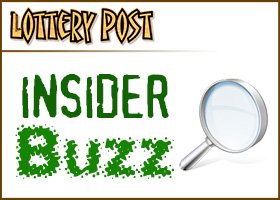 By Jason Clayworth
Two brothers who were behind the largest lottery scam in U.S. history and owe more than $2.3 million in unpaid restitution and court fees recently transferred several properties they owned to their mother.
The transfers from Eddie and Tommy Tipton have raised further questions about why four states — Oklahoma, Kansas, Wisconsin and Colorado — have yet to seize their properties.
It has been about two years since the brothers admitted their role in a scam that hijacked lottery computers and for years accurately predicted the "random" numbers in drawings across the nation.
Eddie Tipton is in an Iowa prison for up to 25 years. But Tommy Tipton, a former Texas magistrate, has served his 75-day jail term and retains his longtime residence in Flatonia, Texas. The home — which was transferred in 2013 to a trust owned by Tommy and his now ex-wife — has a pool and a market value of almost $780,000, property records show.
"If you asked anyone locally, it's been pretty apparent the Tiptons are doing just fine and able to afford quite a lifestyle," said Sandra Kimball, a Texas resident who was friends with Tommy Tipton's girlfriend Jennifer Luce, whose January death remains under investigation.
Eddie Tipton is a former security chief of the Multi-State Lottery Association, headquartered in Urbandale, Iowa. In 2005 he devised a computer code replicated on as many as 17 state lottery systems that for years allowed him to predict the so-called random computer draws in games played in multiple states.
Eddie Tipton admitted that he gave winning numbers to multiple associates, including his brother.
The scheme went undetected until Eddie Tipton in 2010 was captured on a Des Moines convenience store video camera purchasing a $16.5 million Hot Lotto ticket. Authorities began investigating after multiple attempts were made to collect the jackpot anonymously. The Hot Lotto win was never paid.
Tommy and Eddie Tipton pleaded guilty to felony crimes related to the rigging scheme in June 2017 and agreed to repay $2.2 million in restitution plus other costs to Colorado, Kansas, Wisconsin and Oklahoma.
So far less than $1,300 has been repaid. At the current rate, Oklahoma estimates it will be fully reimbursed in 190 years.
Land records first published by the Des Moines Register about four months ago show Tommy and Eddie Tipton own almost $2 million in Texas property. No state had taken action to seize the land before the Register's first review and that hasn't changed, according to court records and interviews conducted in April with officials from each state.
Some state officials now say legal quagmires could further delay or end any possibility that the properties will be seized.
Officials say it's unclear which state or organization is best to take the lead to pursue property seizure and how the restitution would be divvied up, since some of the games defrauded by the Tiptons are owned and played by multiple states.
Those issues are being mulled by the Multi-State Lottery Association and its members, said Jay Finks, deputy director of the Oklahoma Lottery.
The prospect that states will choose not to pursue property seizure against the Tiptons "is always a possibility," Finks said. "What are the legal costs for states to pursue this? I don't think that's been determined yet."
Iowa Auditor Rob Sand, a former state prosecutor who helped convict the brothers, contends the procedure to acquire the properties should be easy legal lifting because of the plea deal the brothers made with Iowa prosecutors.
The two agreed in that deal to consent to judgments against any property in their name or for property held for them via associates or family members.
"It's just ridiculous. I'm literally shocked," Sand said. "If I was a taxpayer of somewhere like Oklahoma, I would be pounding at my government's door right now."
Tommy Tipton said he was having a hard time as "a single dad, raising three kids on a very limited income with lots of bills," when he briefly spoke with the Register on Nov. 23.
The deeds to two of the brothers' properties were transferred to their mother, Lawanda Tipton, on Nov. 27, records show.
Tommy Tipton declined to comment for this article.
Lawanda Tipton told the Register she purchased the properties — which include a house, a mini storage facility and almost 68 acres in Fayette County, Texas — because Tommy Tipton needed money for lawyers.
The properties last year had a combined market value of about $390,000.
Lawanda Tipton, 75, lives in Missouri City, Texas, about two hours from the properties. She declined to say how much she paid or what she plans to do with the properties.
"He needed money for lawyers and I bought them. That was it," she said.
Allen Weise, a Tipton critic and resident of Flatonia Texas, believes the window of opportunity for states to collect the ill-gotten wins is quickly closing and represents a social injustice.
"You and I, we worry about getting receipts to prove every dime on our tax returns but look at these clowns," Weise said. "Apparently, they don't have to pay what they owe."
What the Tipton brothers owe
Here is what Eddie and Tommy Tipton owe, and each state's response to the Register's inquiries.
In Oklahoma and Colorado, portions of the restitution are considered joint payments owed by both brothers, instead of individually. The amounts listed for those states are total amounts owed.
Oklahoma
Amount ordered to be repaid: $644,478 by Eddie and Tommy Tipton
Repayment/state response: $532 has been paid. The conversation continues about which states should take the lead on actions that could result in seizing property, said Jay Finks, deputy director of the Oklahoma Lottery.
Colorado
Amount ordered to be repaid: $1,137,980 by Eddie and Tommy Tipton
Repayment/state response: $470 has been paid. Lawrence Pacheco, director of communications for the Colorado Attorney General's Office, did not respond to inquiries about the state's efforts to collect restitution.
Kansas
Amount ordered to be repaid: $125,423 by Eddie Tipton.
Repayment/state response: $25.44 has been paid. Iowa court records show Eddie Tipton was ordered to pay $30,806 in restitution. Kansas' Attorney General's Office late last year successfully sought additional action that includes enhanced penalties, court records show. Jennifer Montgomery, a spokeswoman for the office, did not respond to questions about why the state hasn't tried to seize properties.
Wisconsin
Amount ordered to be repaid: $409,600 by Eddie Tipton
Repayment/state response: $198.12 has been paid by Tipton, said Patricia Mayers, a spokeswoman for the Wisconsin Lottery. Robert Rhodes, a friend and accomplice of Eddie Tipton's, paid $345,527 of his $409,600 assessment as of April 11. Judgments against both Tipton and Rhodes cannot be discharged in bankruptcies "so we can pursue them for life and we can ask a judge to extend their imprisonment if they don't repay us," Mayers said.
What the Tipton brothers own
Among Eddie and Tommy Tipton's properties and recent transactions identified in public records, the Register found:
HOME WITH A POOL: Tommy Tipton owns his longtime home with a pool in Flatonia, Texas, with a market value of $779,460. He and his now ex-wife, Pamela, in May 2013 transferred that property to a trust — a financial tool sometimes used to protect property from creditors — that remains in their names. The transfer occurred 15 months after the Iowa Division of Criminal Investigation and the Iowa Attorney General's Office announced they had launched an investigation into suspicious lottery winnings.
BUSINESS OR INVESTMENT PROPERTIES: Tommy Tipton owns at least five other properties in Fayette County, Texas, with a combined market value of $1,354,210. The most valuable parcel includes 100 acres of native pastureland with a market value of almost $401,000; others include a gas station, a house, a mobile home and a commercial building.
EDDIE'S HOME GOES TO MOTHER: Eddie Tipton owned a 55-acre parcel with a home near Flatonia, Texas, with a current market value of $365,380. The property was deeded to his mother, Lawanda Tipton, on Nov. 27, 2018.
JOINT OWNERSHIP: Tommy and Eddie Tipton jointly own 13 acres of land with a market value of $80,750. They also own mineral rights on another property. On Nov. 27, Lawanda Tipton was deeded a third property they owned that includes a mini-storage site.
RECENTLY SOLD: Tommy Tipton sold at least two other Fayette County, Texas, properties since his release from jail. In January 2018, he sold 102 acres of pasture, and in March 2018 he sold a 5.7-acre vacant residential plot. The market values of the properties are listed as $580,730 and $54,490, respectively.
RECENTLY PURCHASED: On March 25, 2018 — 11 days after Tommy Tipton sold the 5.7-acre parcel — a home assessed at $36,240 was deeded to his daughter. The mailing address for the property is the same address as Tommy Tipton's pool home. She did not return requests for an interview.
Timeline of the biggest crime in US lottery history
The following is a compilation of Lottery Post news coverage chronicling the Hot Lotto mystery and subsequently discovered crime.
We start the timeline with a news story indicating that only 3 months remained for the $16 million Hot Lotto jackpot to be claimed.
2011
2012
2013
2014
2015
2016
2017
2018
2019
(Click to display full-size in gallery)